Join the author, Michael A. Harris, as he takes you from his youth to his harrowing experiences with the Navy Mobile Riverine Force in the steamy jungles of the Mekong Delta. View his personal Vietnam War Pictures, Vietnam War Memorabilia, Military Medals and much more. Hear his stories of trips back to Vietnam, Laos, Burma and Cambodia as he continues down the path of his . . . .


My individual journey through life began in late 1947 when I was conceived by My mother and father. On August 3, 1948 I experienced my first breath of air outside of the womb. Since then I have traveled down many varied paths from scoring the winning touchdown in high school to spending a grueling "Tour of Duty" in Vietnam. I fought the communists in the late 1960's and lived in their midst in the middle 1990's. There have been many highs and lows, but my life goes on because there is a divine purpose. These pages are a snapshot of my past, present and future. My hope is that you enjoy them. If you've tread on similar trails then please share your experiences with me. If not, then please sign my Guestbook anyway.

This site is dedicated to:

Albert Thomas Harris
Father & Friend
January 16, 1924 ~ September 29, 1986

Glyness Edna Harris
Mother & Friend
September 16, 1928 ~ June 15, 1988

They loved me for who I was, not who they thought I should be . . .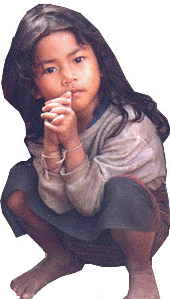 I've Composed a New Page on Photos Taken on My Missionary and Personal Trips Back to S.E. Asia in the 90's. I caught this little Tribal Girl Watching me During a Medical Clinic in Tchepone, Laos...
~ Click on the Photo Above to View More Photos ~

Due to so much Spam on the Internet I am asking that you type in my Email Address as
opposed to simply clicking to generate an Email. Thank You for understanding.

Last Updated 12/10/18