9th Infantry Division
These links are a way of advancing the awareness of the Mobile Riverine Force as well as those units that served together with the MRF to make up the Brown Water Navy. It took a joint effort to be successful in any aspect of the Vietnam War. These proud sailors and soldiers fought throughout the dirty waters that permeated the rivers and canals of the Mekong Delta from 1967 to 1972. You will find that each site has a mix of Vietnam War photos, memorabilia, stories, etc. that tell a specific units role in the overall picture.
~ Click on any Image below to visit a particular Website ~


Joe Rambo's Echo Company, 2nd Battalion, 39th Infantry, 1st Recondo Brigade, Vietnam webpages.


Howard Kramer was attached to the 3/60th, 9th Infantry Division while stationed on the USS Whitfield County from August 1968 to August 1969


Paul Parker's 9th Infantry Division site offers a broad spectrum of information and invites you to be a participant as well.


Tom Hain was a "grunt" soldier in 2nd Squad, 2nd Platoon, Company B, 4th Battalion, 47th Infantry 9th Infantry Division from April 8, 1968, to May 18, 1969.


Ron "Doc" McClain's pages entitled "Vietnam Recollections" share about Echo Company, 3/60th, 9th Infantry Division while working with the Mobile Riverine Force from January to May 1968.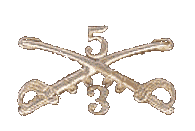 Don Callison has put together a nice site for D Troop,
3rd Squadron, 5th Cavalry Regiment - "Air Cavalry" - Re-designated as C Troop 3rd Squadron, 17th Air Cavalry Regiment After Jan 1971



Association President Ron Quezada, with the help of his fellow Vietnam veterans, has put together a wonderful site honoring the 3rd Squadron 5th Armored Cavalry.