Armored Troop Carrier 152-1 (T-152-1)
Boat Crew Members 1968-69
The Brown Water Navy fought in the Mekong Delta of Vietnam utilizing Civil War style ironclad vessels. My goal is to educate as many as possible about our exploits by sharing my Vietnam Pictures, Military Memorabilia, Military Medals acquired during my tour with the Mobile Riverine Force. A seven man crew lived together in less than 900 square feet for a year.
"Plankowner": Someone who was on the original crew that "commissioned" a U.S. Navy craft. The name originates from the days of the old wooden ships that were made of planks.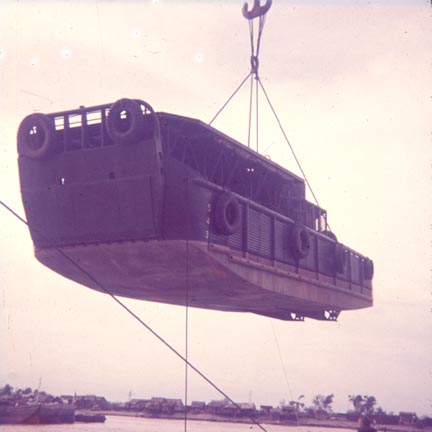 Armored Troop Carrier 152-1 being lowered into the Saigon River after her long journey from the states on a merchant ship. I found out recently that she was built in Portland, Oregon, which is only 200 miles from my childhood hometown of Coos Bay. Since we were the crew of T-152-1 our boat was the first craft offloaded from the merchant ship. We were also amongst the first (4) boats to be outfitted and put into operation. We began operating right away with River Assault Squadron 13 in the Rung Sat Special Zone in mid to late August of 1968.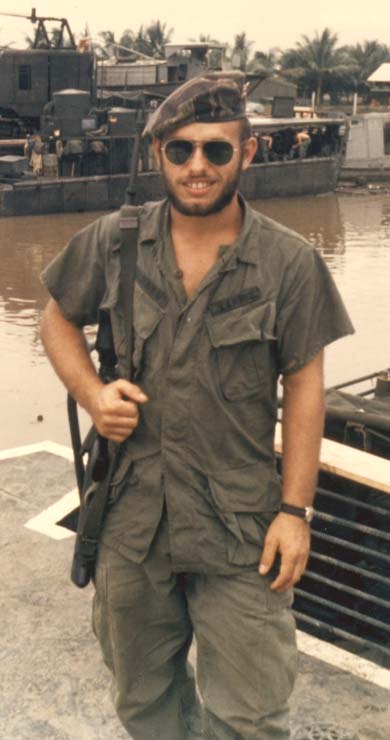 This is me in late 1968 at the Vietnamese Naval Base in Rach Soi, Vietnam, which is 5 km south of Rach Gia. Our boat operated there with T-152-10 for about 10 weeks.
.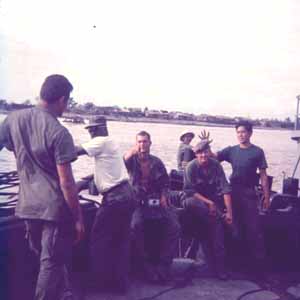 This is the best picture I have of the "Plankowners" together. Left to Right are: Victor Diiorio, Samuel Gardner (Original Boat Captain), Patrick Denny, Tom Brunner and Robin Lee.

Tom Brunner with MY girlfriend down at Rach Soi in late '68. This was the daughter of one of the Vietnamese sailors stationed there. Tom was from Allentown, Pennsylvania. I found him in the late 80's, but now we have lost contact again.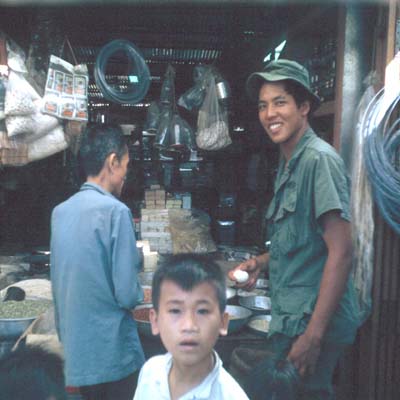 Robin Lee and I were on a rare shopping trip to the market in Rach Soi when this photo was taken. He hailed from Kaaawa, Hawaii. I found him again in 1987 and we are still in touch. Robin now lives in Maui, Hawaii.
Update: I am sad to report that Robin has passed away on January 3, 2012.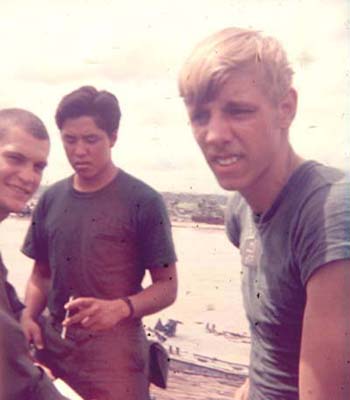 Patrick Denny, Robin Lee and Richard "Acid" Aiello on a merchant ship in Saigon just before we offloaded T-152-1 into Vietnamese waters. Rich was the 6th Plankowner on T-152-1.
Update: Unfortunately Rich Aiello passed away on April 26, 2014.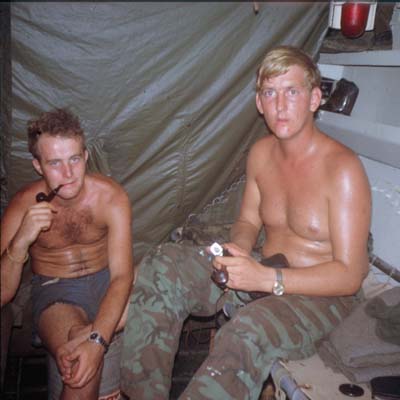 Duane "Dewey" Cornwall and Tom Brunner. Dewey came to our boat as a replacement in early November 1968. He ended up doing 2 full tours. During his 2nd he was on a Zippo, Tango and became a Sniper after attending "Tropical Lightning Sniper School". I had been back in touch with Dewey since the early 90's.
Update: It is with great sadness I must report that Dewey passed away suddenly on January 12, 2003.

Our original Plankowner Boat Captain, Samuel Gardner, with a Vietnamese Navy man at Rach Soi.

Jim Cunningham with the ever present kids at Rach Soi. Jim was also a replacement on T-152-1 in late 1968.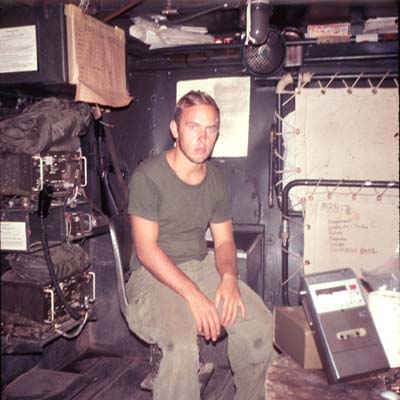 Here I am in the well deck. We lived on the boat for one year. Note the "racks" (beds) to the right of the picture. We had (2) VRC-46 Radios for communication.

Looking up at Dewey from inside the coxswain's flat (where the boat is steered).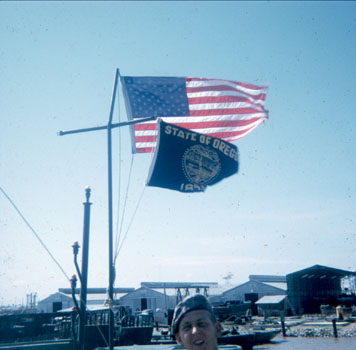 Here is the Oregon Flag that I sent for after arriving in-country. Surprisingly I received a cover letter from Clay Myers who was Secretary of the State of Oregon at the time.