My Website Awards

Click on any Image to view the Awardees website

I am honored to receive this award from my fellow Australian Artillery Vietnam veterans.
I received this Award from Rosemarie Burtchell who is the widow of a Vietnam Veteran.
Thanks for the Recognition Bear..! Click on the image to see Bear's website.

Thanks to Critical Mass For Presenting Me with My First Webmaster Award.
Click on the Image if You Would Like to Nominate a Quality Website for this Aloha Award.
I am Honored to Receive this Prestigious Award from Computer Technologies of Citrus.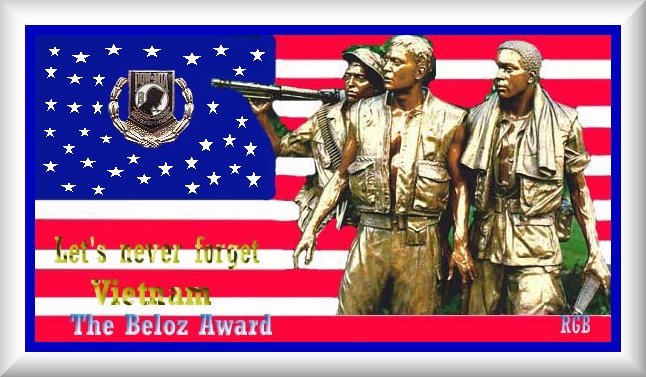 "I recently visited your web site and I would like to present you with our family award for all you do to support our Veterans. I also would like to introduce you My Dad is a Vet web site. Here you will find free patriotic graphics, Veteran poetry and many links to other military web sites and an add a link section in the our map index. Sincerely, Ruby Beloz"

"Your site has been recognized as a Military.com Distinguished Site."

Thanks to Military World my site has received their certification.



Your Website has been chosen by our Committee to receive the Patriot Award for outstanding Military and Patriotic Content.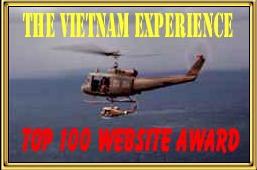 Thanks to Reverend Bill McDonald and "The Vietnam Experience" for Choosing my Website to be in their Top 100 Listing