Vietnam Veteran Creativity


Turning Your Heart Toward Home provides professional answers to our Active Duty, Veterans and Family Members who have been affected by war. A Workbook Course for Re-integration and Re-adjustment is offered as a way for YOU to help facilitate their homecoming. Let's help Dr. Bridget Cantrell get the word out for them when they most need it.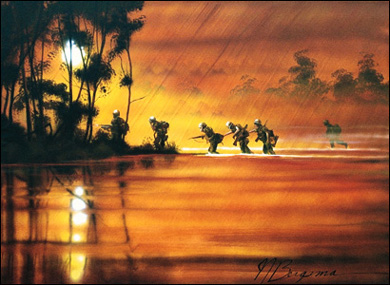 Norm Bergsma served with the 25th Infantry Division in 1969-70. For years he has been projecting his experiences and emotions onto canvas. Each of Norm's "In Country Art" creations have a profound story. I have personally never seen such intimate emotions reflected in Vietnam combat art. You won't regret visiting Norm's webpages.